Railway getting ready to cross the highway.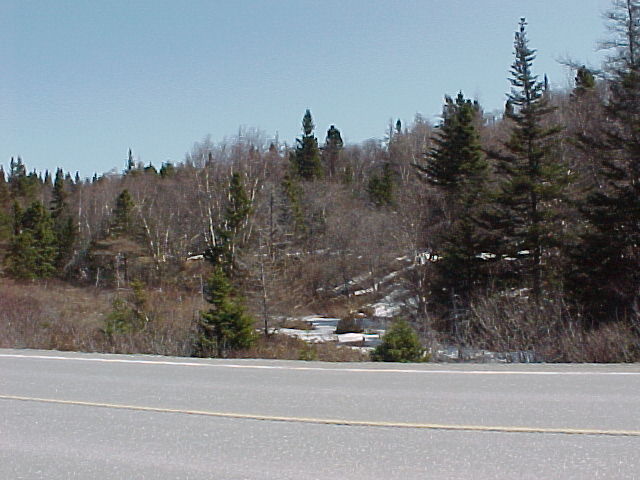 Track becomes the highway at this location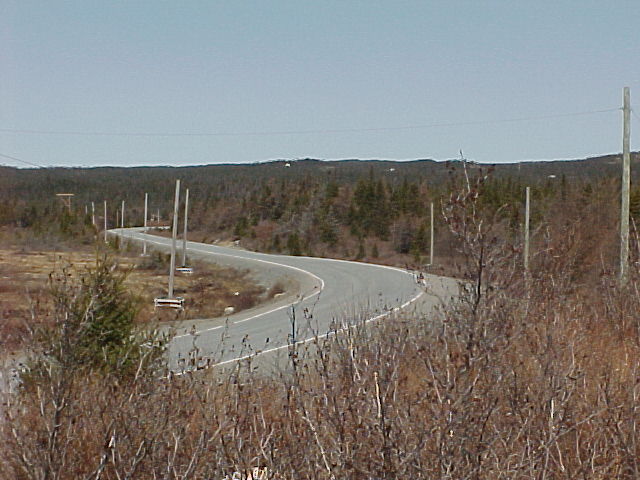 Right of way now used a old cabin road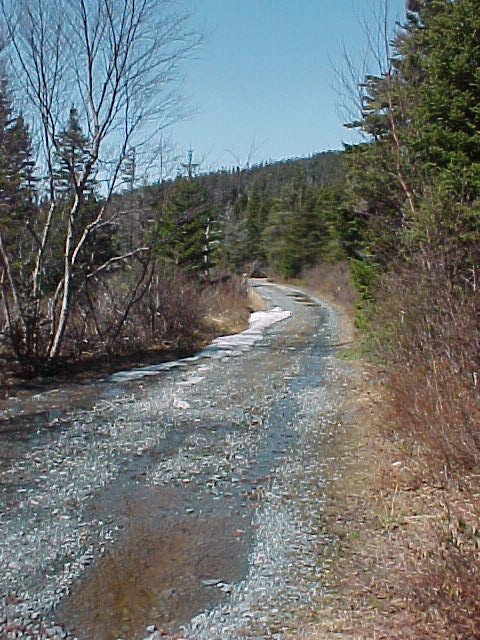 right of way runs straight ahead here.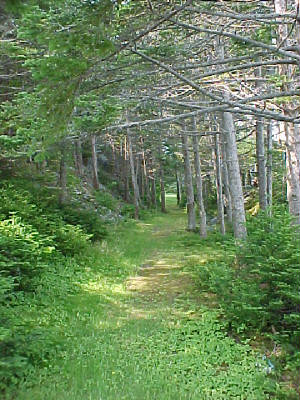 Railway crossing the highway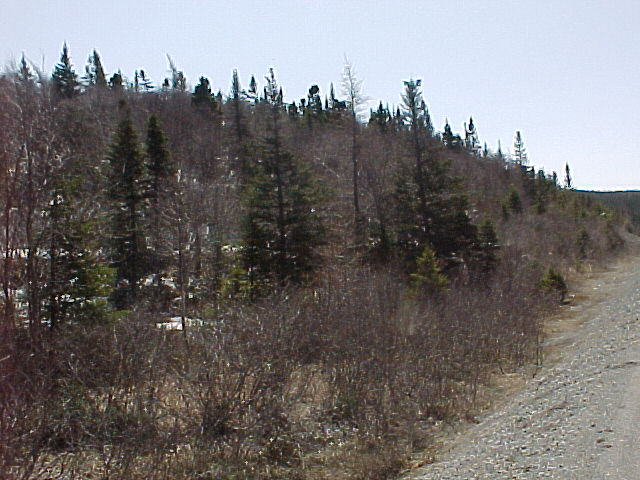 Railway follows this pond on the left.
Right of way run's straight thru this pond.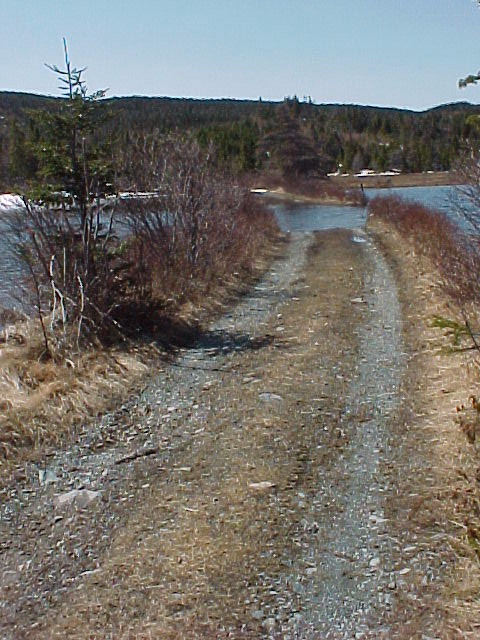 rail link sits at this location 70years later.